Young Israel of San Diego welcomes you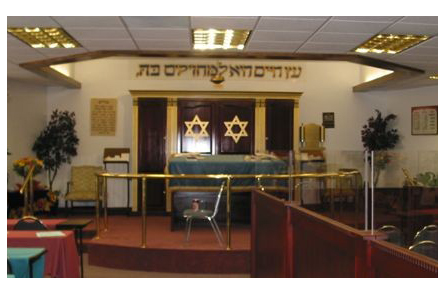 YISD is a member of the Young Israel family of synagogues. We strive to provide our members and visitors with a meaningful and inspiring prayer and Torah learning environment.
Located at 7289 Navajo Road in the beautiful east county community of San Carlos, Young Israel of San Diego welcomes Jews of all backgrounds and levels of observance.
Please contact us for more information. Our office number is: 619-589-1447.
Email us: info@yisandiego.org
Click here for our calendar of davening times, classes, and upcoming events.
This Shabbat: Toldot
Rebecca and Isaac have twins, the smooth-skinned Jacob, whom Rebecca favors, and the hairy Esau, who Isaac favors. After returning from a hunting trip, Esau asks his brother for some lentil soup, but Jacob tells him he must trade him his birthright. Years later, when Isaac is old and blind, Jacob tricks their father into giving him the firstborn blessing. Jacob leaves home, fearing his brother will retaliate, and finds a wife at his uncle Laban's house.
Kiddush Sponsors
Contact the office to reserve your kiddush: 619.589.1447 or info@yisandiego.org
Nov 4th: Upgraded kiddush sponsored by Renee Feinswog in honor of her daughter's birthday and improved health. Happy Birthday to Vicki White! To 120 in good health!
Nov 11th: Available
Nov 18th: Available
Nov 25th: Available
A Message From Rabbi Hollander
Our shul has been in existence since 1989. We service the Del Cerro and San Carlos Jewish communities. We provide many with the opportunity to fulfill their spiritual needs and to come closer to the service of G-d whether it be through minyanim, classes or simply being there when people need us.
However, we must also look forward and reach out and touch the lives of so many more people. Rabbi Frand often points out that Ya'akov, our forefather, saw a vision of the Angels climbing up and down on a ladder. Why did the vision include a ladder? He answered that a ladder wasn't made to be stood on. Either you go up or go down on it, so too in Judaism. We can never be satisfied with our accomplishments and rest on our laurels. We must constantly strive to move forward.
Rabbi Chaim Hollander
Fri, November 17 2017 28 Cheshvan 5778