Young Israel of San Diego welcomes you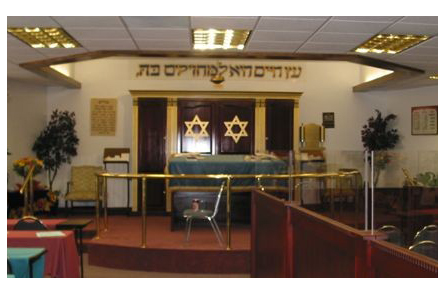 YISD is a member of the Young Israel family of synagogues. We strive to provide our members and visitors with a meaningful and inspiring prayer and Torah learning environment.
Located at 7289 Navajo Road in the beautiful east county community of San Carlos, Young Israel of San Diego welcomes Jews of all backgrounds and levels of observance.
Please contact us for more information. Our office number is: 619-589-1447.
Email us: info@yisandiego.org
Click here for our calendar of davening times, classes, and upcoming events.
Shmirat HaGuf: Health Through Torah
Sunday, June 23rd, 9:30 a.m. – 11:00 a.m.
Followed by a short hike and light lunch
"Preventing and Moving Beyond Pain
To Comfortably Live to 100 "
Rabbi Chaim Hollander
and
Dr. Larry Herring
Clinic Director of Herring Chiropractic
1998 "Doctor of the Year" by the SD County Chiropractic Society,
Deputy Honorary Mayor
of Rancho Bernardo
Don't miss Dr. Herring's give a way gift!
Kiddush Sponsors
Contact the office to reserve your kiddush: 619.589.1447 or info@yisandiego.org
A Message From Rabbi Hollander
Our shul has been in existence since 1989. We service the Del Cerro and San Carlos Jewish communities. We provide many with the opportunity to fulfill their spiritual needs and to come closer to the service of G-d whether it be through minyanim, classes or simply being there when people need us.
However, we must also look forward and reach out and touch the lives of so many more people. Rabbi Frand often points out that Ya'akov, our forefather, saw a vision of the Angels climbing up and down on a ladder. Why did the vision include a ladder? He answered that a ladder wasn't made to be stood on. Either you go up or go down on it, so too in Judaism. We can never be satisfied with our accomplishments and rest on our laurels. We must constantly strive to move forward.
Rabbi Chaim Hollander
Tue, June 25 2019
22 Sivan 5779
Today's Times
Alot Hashachar
4:12a
Earliest Tallit
4:48a
Netz (Sunrise)
5:41a
Latest Shema
9:16a
Zman Tefillah
10:28a
Chatzot (Midday)
12:51p
Mincha Gedola
1:26p
Mincha Ketana
5:01p
Plag HaMincha
6:31p
Shkiah (Sunset)
8:00p
Tzeit Hakochavim
8:42p
More >>
Tue, June 25 2019 22 Sivan 5779